Description
The Ace Compassionate Luxury – Ash & Cork is a watch strap like few others. We wanted to create something super cool and this is the result!
The top material is the most spectacular part of our inaugural Compassionate Luxury strap. It's made of Ash wood (Frassino Maggiore) which is treated, cut razor thin, and laser-engraved. The result is quite amazing. The strap is as supple as leather and very comfortable. The color looks like plain brown at first, but upon closer inspection the different tones and the grain of the wood reveal themselves. The engraved pattern (for added suppleness) finishes off the unique look. This is not faux leather – this is just plain awesome.
The material is sourced from a company in Italy who developed it as a natural, sustainable and cruelty-free alternative to leather. The wood comes from forests that meet the FSC (Forest Stewardship Council) requirements, and parts of their proceedings goes towards the Tree Nation foundation.
This strap has a lining made of natural cork from Spain. The strap itself is made by one of our usual suppliers in Switzerland.
The Compassionate Luxury – Ash & Cork is very suitable for those who practice a vegan lifestyle or want to cut down on their use of animal products. But it's equally suitable for anyone who just wants a cool strap. We tested it on the Portugieser, Speedmaster Professional and NOMOS Weltzeit (among others) and it looks perfect every single time.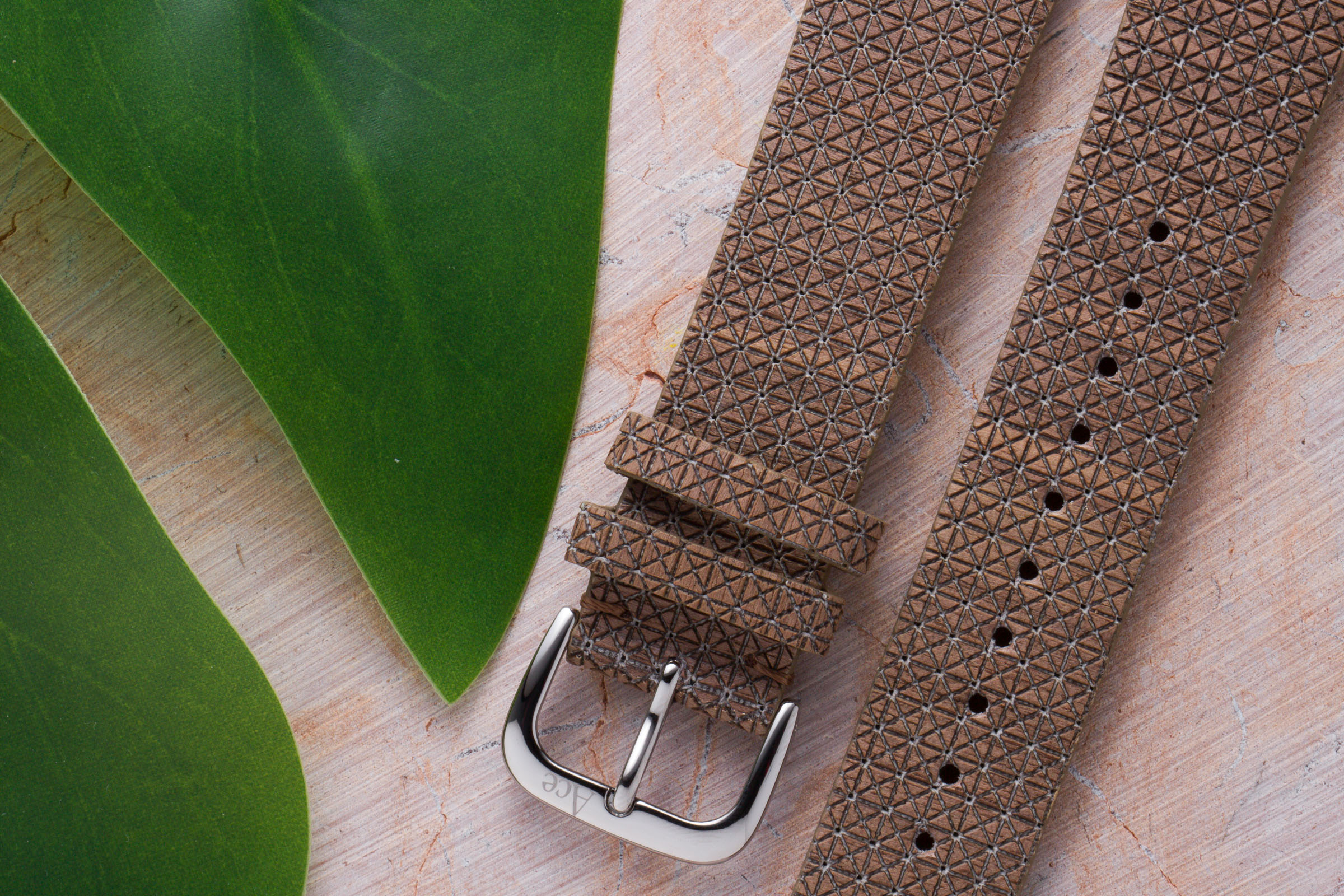 For now we only have this one strap in our Ace Compassionate Luxury collection. We hope to do more though – but that depends on you guys!