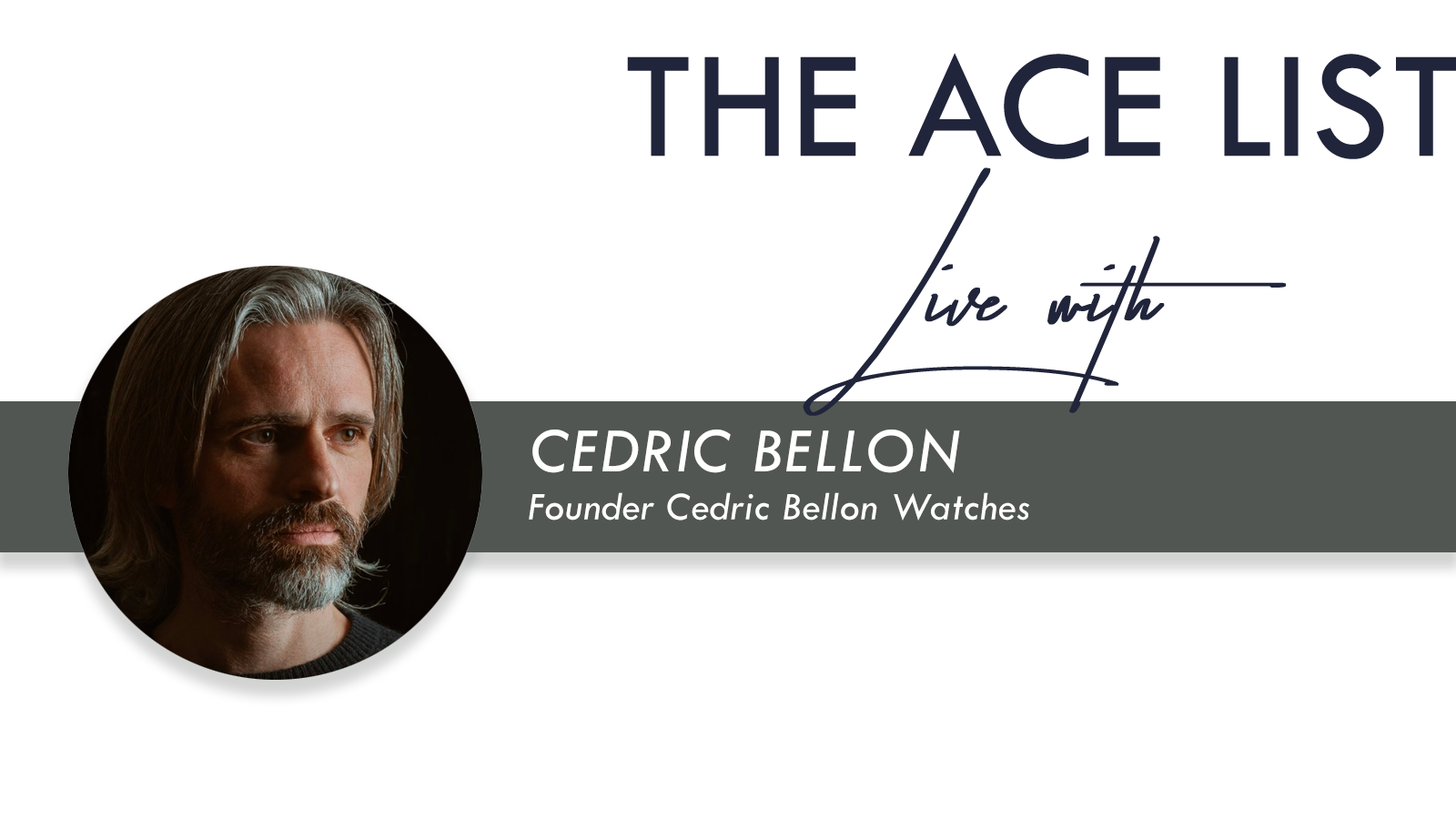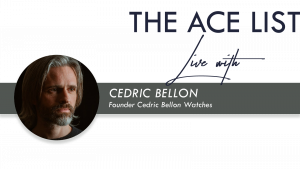 Cedric Bellon is one of the most talented and most modest watch designers of our modern day. And, he is a grand advocate of sustainability. That is the reason why Ace Jewelers' CEO Alon Ben Joseph is a big fan of the person Cedric Bellon and all the watches his partners and him designed in the studio called Bellon & Partners.
Last year Cedric Bellon (finally) ventured out and made his own watch. Not only was it the first wristwatch ever made of recycled steel, but also created with watch start-up Watch Angels – a crowd funding platform for watchmakers. Obviously Alon Ben Joseph became a 'Watch Angel' as he supported the round and received a watch from the first batch bearing the Cedric Bellon brand name. He still wears it today.
From a young age Cedric Bellon was fascinated by sciences, nature and crafts. He first studied geology and then laureated in product design at L'Ecole de Design Nantes Atlantique. At the age of 26 he discovered watch design and sent some concepts to Swiss watch brands. Bell & Ross, TAG Heuer and Longines gave him a chance and became his first clients. From then on, he was hooked by horology and made watch design his full-time career in 2005. Cedric is an advocate for sustainability in the watch industry.
This year Cedric launched a second watch it is actually on sale right now with Watch Angels. In this episode the gentlemen will discuss Cedric's evolution as a designer and how he wants to improve sustainability in the watchmaking sector.
Join us live and participate via Ace Jewelers social media channels:
– YouTube: YouTube.com/AceJewelers
– Facebook: Facebook.com/AceJewelers
– LinkedIn: LinkedIn.com/company/Ace-Jewelers
– Twitter: Twitter.com/AceJewelers