Live Season 3: Gerard Nijenbrinks of Fratello Watches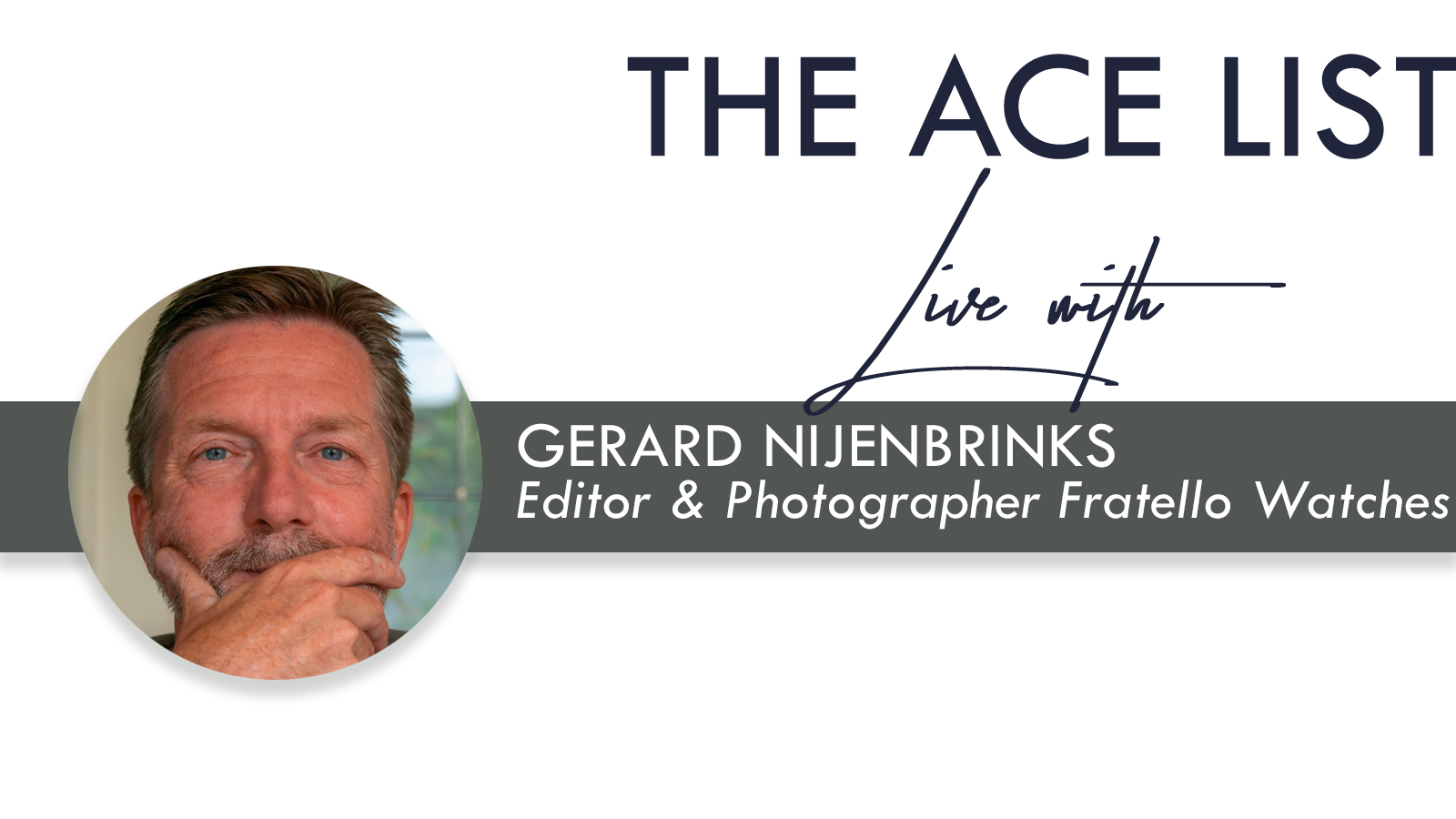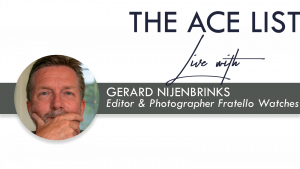 Gerard Nijenbrinks is a veteran in the watch industry and he currently is an editor and a photographer at Fratello Watches. Ace Jewelers' Alon Ben Joseph knows Gerard already for three decades. This episode of the third season of The Ace List Live promises to be a fun walk down memory lane.
Gerard has been collecting watches for a very long time. Gerard has had a wonderful watch boutique in The Hague, the Netherlands, where Alon used to shop as well, like their mutual friend Robert-Jan Broer – our guest sixth guest of Season One. And, has been a long time editor and photographer for FratelloWatches.com.
Join us live and participate via Ace Jewelers social media channels:
– YouTube: YouTube.com/AceJewelers
– Facebook: Facebook.com/AceJewelers
– LinkedIn: LinkedIn.com/company/Ace-Jewelers
– Twitter: Twitter.com/AceJewelers