Live Season 3: Roy Davidoff of Roy & Sacha Davidoff SA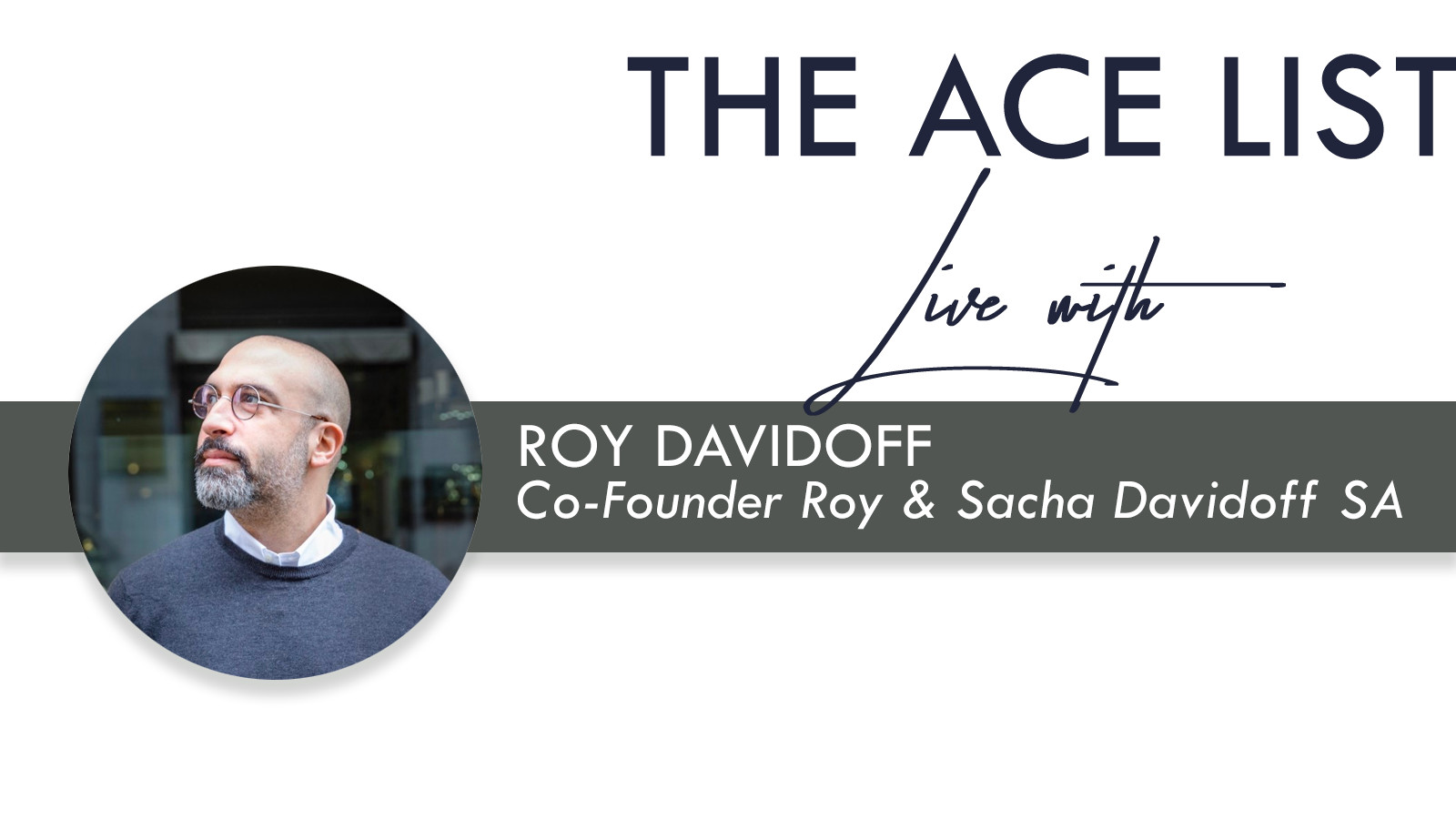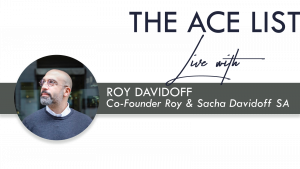 The Davidoff name is famous all around the world. Although we love Davidoff cigars here at Ace, this episode our esteemed guest is Roy Davidoff, also a jeweller that loves watches. Ace Jewelers' Alon Ben Joseph childhood friends Roy & Sacha Davidoff have a long family history as jewellers as well. The brothers love watches. A few years ago they branched out of the family business and set up their own vintage watch boutique in Geneva: Roy & Sacha Davidoff SA.
In this episode Roy Davidoff will share his journey as diamantaire, jeweller and watch expert. Obviously the passion for vintage and modern watches will be discussed. The two very passionate gentlemen will philosphize why pre-owned watches are so hot. And, Roy will share his favorite hot spots in Geneva, Switzerland.
Join us live and participate via Ace Jewelers social media channels:
– YouTube: YouTube.com/AceJewelers
– Facebook: Facebook.com/AceJewelers
– LinkedIn: LinkedIn.com/company/Ace-Jewelers
– Twitter: Twitter.com/AceJewelers